GR8USEDCAR™ Fast access to millions of great used cars.

Using your mobile device GR8USEDCAR sifts information from thousands of automobile web sites. It provides fast access to millions of ready-to-buy used cars and lets you easily share favorites with family and friends. Save time with click-to-call, maps, and directions. Save money by comparing cars from competing sellers.
You can sign up as a beta tester by joining the site at:

http://www.GR8USEDCAR.com/
---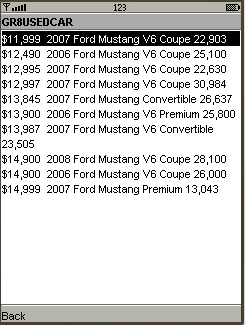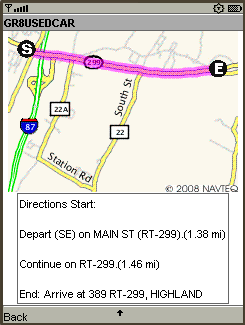 ---
(C) Copyright 2009 duzine.com All rights reserved. GR8USEDCAR, duzine, duzine.com, and the GR8USEDCAR logo are trademarks or registered trademarks of duzine.com LLC in the United States and other countries. Other trademarks may appear and belong to their respective trademark owners.